Agro Training and Consultancy
are you a group or farmers, or individual?, do you wish to learn any enterprise in agriculture and have every information you need before making mistakes?, We have a team of highly experienced and qualified professionals who are passionate about helping our you succeed in the agricultural sector. 
We offer customized training and consulting services that are tailored to meet the specific needs of every farmer or group.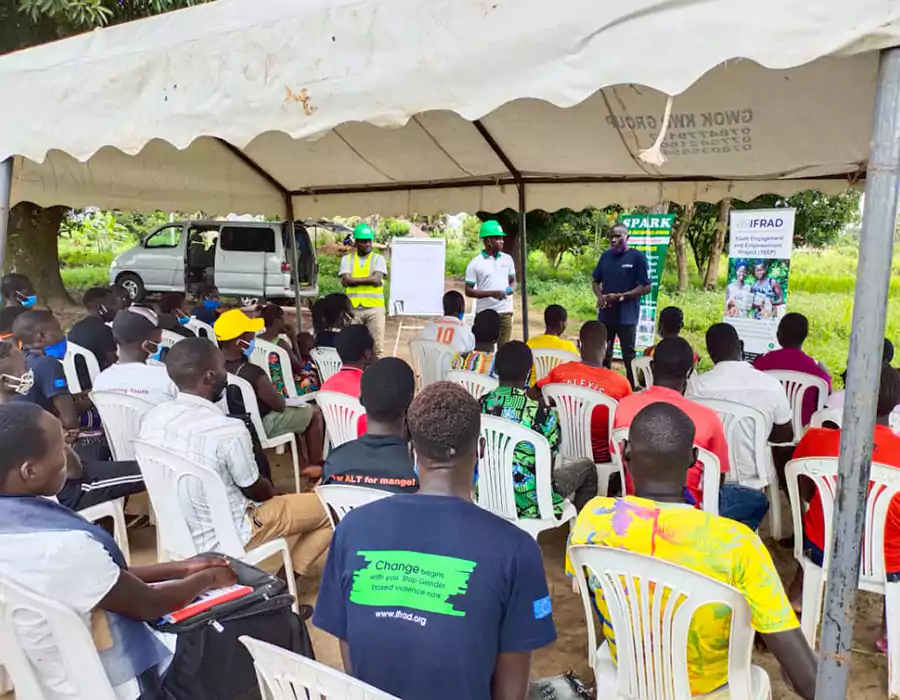 We do individual consultancy training on any agricultural  enterprise at a cost of shs 20,000 – 200,000 per session. 
We also do group trainings in all agricultural aspects at a fee of 500,000 per day depending on number of people and where.
These fees vary and can be neg0tiated with more numbers.
Every after a training, our participants get certificates of participation.
Our trainees have a proven track record of success in their agricultural pursuits, so you can be confident that you'll receive a top- quality training when you enroll with us. Plus, our curriculum is designed to provide you with all the tools you need to succeed in today's competitive marketplace. So whether you're interested in starting your own farm or becoming a successful agri-business professional, Spark Africa is the perfect choice for you. Contact us today to learn more about our program and how we can help you achieve your goals.