Farming is one of the most sustainable businesses that you can think of adopting since the market for farm products is readily available, imagine we have to eat everyday, so surely the demand is forever.
However farming activities can be a challenging and here we talk about the most common challenges that farmers face in their day to day running of the farms and how they solve them.
7 Major Challenges In Farming And Their likely Solutions?
1. Limited Access to Information and knowledge
Many farmers start without first seeking the right and enough information about the projects they choose to do hence making a lot of avoidable mistakes and losses.
New Farmers need a lot of information right from land preparation, seed selection, varieties, plant spacing and procedure, management basics and a lot of information.
Solution
You need to get all the necessary information through:
Attending trainings and workshops
Consulting experts and fellow farmers
Using Google search and YouTube videos
Use of social media groups and pages plus blogs on sites
Buying farming booklets
2. Pests And Diseases Attacks.
This is a very big problem to farmers allover Africa. pests are both in crops and animals, Pests including insects, diseases, weeds and man.
These attack crops and animals and reduce on the yield and value.
Solution
You need to prevent pests and diseases by ensuring proper agronomic practices like:
Mulching
Weeding
Crop rotation
Spray in time
Spray the right genuine chemicals
3. Labor And Management Issues
Most new farmers might not have the full time to be at their farms hence it becomes a challenge when the people who are employed don't know and appreciate exactly what to do.
Most farms that fail in Africa its because of the poor workers they have on ground and less supervision by the farm owner. you must be in charge of your farm.
Solutions
Employ trusted and technical people
Take your workers for trainings
Supervise your farm regularly at least once a week.
Have a full time manger for your farm
You can think of using prisoners
4. Poor Quality of Inputs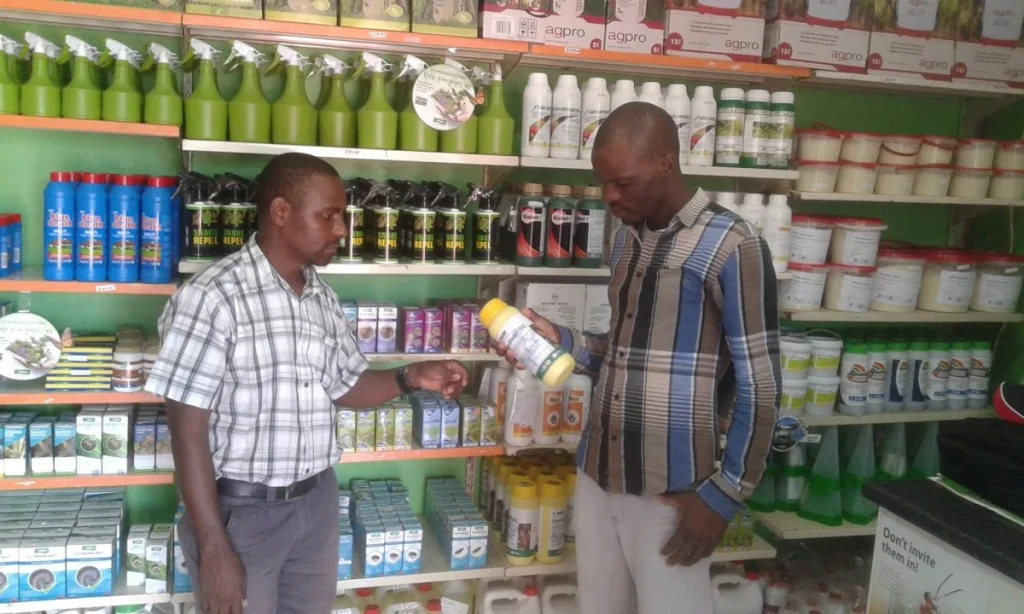 Most input dealers nowadays are focused on just making money and not actually considering effectiveness and quality of the products they give to farmers.
They end up selling fake and expired inputs to farmers like seeds, pesticides and others hence a major challenge to farmers allover Africa.
Solutions
Buying from only reputable sources and dealers
Buying from the main outlets of Companies like Bukoola or East African seeds
Check the product labels very well before buying
Avoid buying repacked products like fungicides
Consult an expert before buying any product like seeds and chemicals.
5. Climate Change and Unstable Weather
This is a major problem with the climate change effects allover Africa and has greatly affected the farmers in their daily practices. it may seem like an issue beyond our control but we must learn to be productive amidst such unfavorable conditions.
When it shines too much ,it's a very big problem and sometimes when it over rains it's a problem. we are having delayed rains and prolonged drought seasons.
Solutions
Have water available at the farm, at least have a water source like a deep well or dam
Plan for irrigation such that your plants can survive the long droughts
Adopt best agronomic practices like making ridges, water conservation and harvesting
6. Access to Reliable Market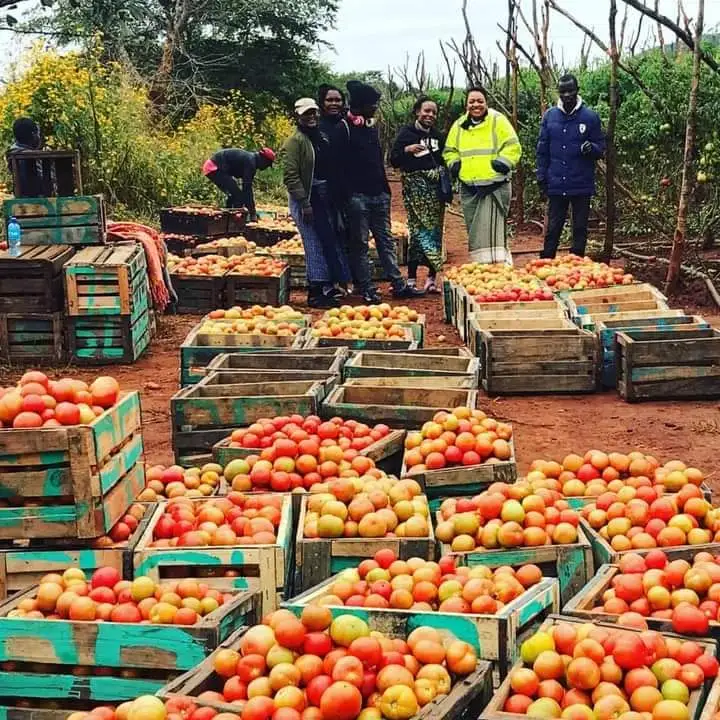 This is one of the most common challenges of farmers in Africa where they cant access reliable and consistent market for their products which also comes along with price fluctuations of most farm products.
This would be number one challenge if you asked farmers. They cant find the market and they are cheated.
However this challenge is sometimes caused by the fact that farmers cant produce consistently to supply the available global demand
Solutions
Forming and joining groups of farmers for collective production and bargaining.
Taking products to the market directly and avoid middle men.
Doing enough awareness and marketing about our products, this can be done on social media and exibitions and local markets.
Conduct Market research to understand if the enterprise you are doing has ready market in the target area of location.
7. Theft At Farms
This is a common challenge to framers mostly those with fruits and animals like chicken, there is insecurity at the farms and this affects the farmers operations.
We have had very many stories where farms have been attacked and items taken and you can imagine how this would hit hard the struggling farmer.
Solutions
Having security measures at the farm
Having a spy in your workers
Fencing off your land
Having dogs at the farm
Conclusion
Before you start farming as a business, you must be ready to prevent and control these major challenges that almost every new farmer is likely to face.
Contact us now to guide you professionally how best you can have a successful farm.
Comment with any other challenge that you face at your farm?